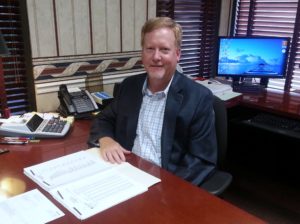 Michael J. Duranceau has more than 20 years of experience in corporate and private business ventures, providing your organization with more business knowledge than your typical local accountant. He has a diversified background in dealing with complex auditing and accounting issues. Helping your business succeed is his primary goal.
Educated in Florida, he obtained both his MS in Accounting (1986) and his BSBA in Accounting (1984) from Florida State University. His professional experience began in 1986 after his graduation when he acquired membership in a national CPA firm Ernst & Young located in Daytona Beach, FL, where he stayed until 1992. From there he moved to Ormand Beach, Florida where he spent eight years as a tax manager for a local CPA firm. By July 2000 he accepted a position with Weston and Gregory PA and by 2002 made partner in the company thus changing the name to Weston, Gregory & Duranceau, PA from January 2002 until August 2009. That following month, he started Michael J. Duranceau, CPA, LLC and hasn't looked back.
Throughout his career, he has obtained memberships in several professional organizations and received awards for his expertise in accounting. He is a member of the Florida Institute of Certified Public Accountants (FICPA), the American Institute of Certified Public Accountants (AICPA) and National Association of Certified Valuation Analysts (NACVA). He is a past president of the Volusia County Chapter of the FICPA (1995) and former member of the Board of Governors of the FICPA (1996).
Mr. Duranceau is the former treasurer for the Daytona Regional Chamber of Commerce (2009), and is the current treasurer for the Kiwanis Club of Daytona Beach. He is a member on the Advisory Board of the United Way Community Foundation of Volusia-Flagler Counties. Mr. Duranceau has been active with the Volusia Literacy Council for more than fifteen years, formerly serving as president (2003 and 2004) and treasurer (1998 – 2002), and currently serves as an Advisory Board member.